Dental Payment Options in Tuscaloosa
Keeping Tuscaloosa's Dentistry Affordable
We are a fee-for-service dental office. What does that mean? Plain and simple, it means that your care will not be dictated by your insurance company. We feel that this is a very important part of making sure our patients get the very best care available.
Working with Dental Insurance
Insurance companies often cover only the most basic procedures, sometimes with materials or methods that aren't the best for your teeth or your health. Without the influence of insurance companies, our team can treat you like a family member and offer the best treatment for you.
That doesn't mean we won't work with your insurance company or can't make your dentistry affordable. We will process your insurance for you and maximize your full benefits. We also offer third-party financing options including Cherry and CareCredit.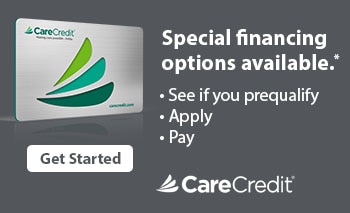 We are here to help, so if you have any questions about your fees or insurance, please don't hesitate to ask.